WHY CHOOSE US
We are focused on whole mind-body health. Our goal is to help the benefits of massage carry over to better overall health in your everyday life.
We offer a variety of massage services including Restorative, Sports/Injury Recovery, Deep Tissue, Positional Therapy, Reiki, Integrative Acupressure, Reflexology and Chair Massage.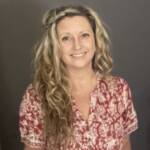 Christine Bissonnette, LMT
Christine Bissonnette, Kripalu E-RYT, LMT, Integrated Positional Therapist, Yoga Alliance YACEP Continuing Ed provider and NCBTMB Continuing Ed provider for Bodyworkers brings over two decades of experience to her yoga classes, programs and bodywork sessions. She is passionate about service and deeply curious about how people can facilitate sustainable transformation to enable a more peaceful and pain-free life.
As a holistic health educator, she embodies the teachings with playfulness, walking the path together to create space for personal and global transformation.
Christine co-created Optimum Health in 2006 and is the current sole owner. She earned her massage certificate from Bancroft School of Massage Therapy in Worcester in 2001. Her experience over the years at a rehabilitation center, in private practice and in hospice has focused on chronic/acute pain and stress management and gives her the skills to empower others to be a part of their own healing journey. The foundations of the healing rooted in keeping in tune with their own and natures rhythms.
She is a Kripalu Center for Yoga and Health Bodyworker, Retreat and Renewal Presenter,and an online Kripalu Online Studio teacher. Her passions spread to The Thread Yoga Collective as a teacher & mentor, Reiki Master, Meditation teacher and Creator of "The Art of Self Care" and "Mindfulness & Compassion for Joyful Living" programs. As a Holistic Health Educator, she hopes to inspire her clients to find their own path to Optimum Health!
Christine is available for live Speaking Engagements on how to Live Pain Free.

Diane Carabetta, LMT
Diane graduated from the Orlando Institute of Massage Therapy, in Winter Park Florida in 1996. Her goals for massage have always been in injury, and rehab modalities. A wholelistic approach has evolved over time, encompassing the wellness of your body and your mind, leading to the pathway of health. She practices Restorative, Deep Tissue/Injury Recovery and is a Reiki Master here at OH! Hiking, gardening, cooking, time with family and friends fills her days.

Tara Swinchatt, LMT
Tara received her massage certificate from the Stillpoint Program in 2004. She began her career at Multicare Physicians working with chiropractic patients dealing with injuries. Being an athlete herself has drawn her to working with bodies that work hard and, in her evolution, energy work has brought the bodywork she currently practices full circle to facilitate all aspects of healing. Along with the current treatments that OH! offers, Tara brings Reflexology & Thai Massage to our practice and is a Reiki Master, Integrated Positional Therapist, Certified Melt Instructor and NCBTMB provider!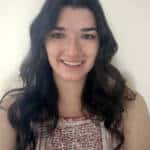 Chelsea Pratt, LMT
Chelsea has been enriching the lives of her clients through massage therapy since graduating from the Easthampton Massage School in 2018. She is a compassionate and connected therapist who specializes in Restorative and Deep Tissue massage. She believes in the power of touch, and its value in all forms of healing. Chelsea prides herself in bringing that healing to every client she works with.